Jorge Vieiro diving instructor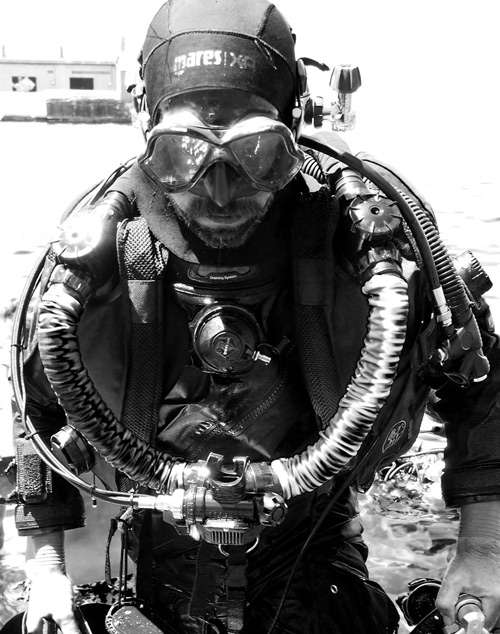 Technical Manager of the Center
SSI and RAID Recreational Dive Instructor
SSI and RAID Technical Diving Instructor
Rebreather Guide
Languages: Spanish, English, Portuguese
Jorge Vieiro is an experienced diving instructor in Tenerife with a lot of experience in the training of new divers, with more than 300 courses taught throughout his professional career.
In addition, Jorge is a true specialist in deep diving that has accumulated hundreds of dives Technicians and hours with CCR (Close Circuit Rebreather), an expert in dives under 40 meters of depth.
As instructor and diving guide, one of the best qualities of Jorge is that he is a responsible professional and consistent with all everything related to safety in the water and the care of the equipment, which has spent more than 4 years working in a technical diving center and rebreather.
If you want to dive with a professional who knows what you are doing and who you can trust with The assurance that you will do everything possible to guarantee your comfort and offer you a quality service.
Contact Phone: (+34) 674 78 17 62
Email Adress: info@tenerifediveexperience.com